AMPL for Academic Research
All the benefits of commercial licenses, at a fraction of the price.
This license applies to purchases by degree-awarding institutions for use in noncommercial teaching and research activities. Products covered by academic prices are full-featured and have no arbitrary limits on problem size. Our separate standard price list is applicable to all other purchases.
We make it easy to use AMPL in research.
Access our full standard AMPL and commercial solver licenses and save at least 90% off our standard price list.
Annual Subscription Licenses
For longer trials of AMPL or short term research projects, AMPL now offers subscription pricing for both AMPL and commercial solver products. This license costs half of our purchase price, and will be fully functional for one year from payment. Available in both single-machine and floating licenses.
Purchase + Maintenance Licenses
For long-term use of AMPL and commercial solvers, spend a little more on purchased license. Our standard academic license is the same full-featured, no-size-limit version of AMPL that commercial customers use. Purchase a single-machine or floating license at a 90% discount off the standard rates and for following years, only pay a 20% maintenance fee. 
Free Academic Solver Programs
Special offer for COPT, CPLEX, Gurobi, and Xpress
Upon request and appropriate registration we can supply free 1-year academic CPLEX, Gurobi, and Xpress licenses of the same number and type as purchased academic AMPL licenses. Subject to continued participation by the solver developers, these free licenses can be renewed for additional 1-year terms when AMPL maintenance and support service, described below, is also renewed.
To receive the free 1-year academic CPLEX license, you must affirm that you are entitled to receive the CPLEX solver under the terms of the IBM Academic Initiative. You can register for this IBM program. 
To receive the free 1-year academic Xpress license, you must affirm that you are entitled to receive the Xpress solver under the terms of the FICO Academic Partner Program. You can apply for this FICO program. 
Standard academic Gurobi and Xpress licenses are also available for purchase; contact us at sales@ampl.com for details.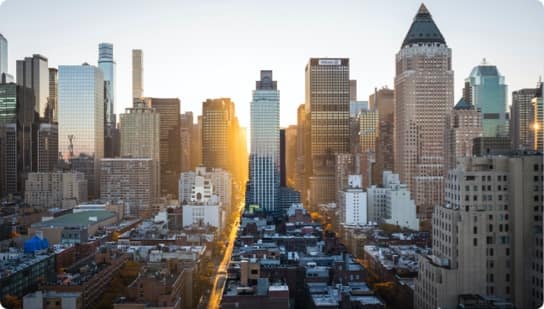 The full AMPL System included in all your license options
All AMPL licenses provide you with the powerful optimization system of writing AMPL models with our IDE, allows you to connect your data from databases, spreadsheets and CSV files.
AMPL IDE is a ready-to-go visual development environment with built-in controls for optimization model development and testing.
Integrate your optimization models with spreadsheet and relational sources, locally or in the cloud. AMPL's table handlers establish fast connections for data input and result output.
Connect to the most popular and powerful commercial and open source solvers. Switch between solvers without changing your model or data. AMPL's standard interface lets you focus first on modeling, and then choose the optimization engine that meets your needs. 
Build optimization into your enterprise systems or software products, using AMPL's application programming interfaces. AMPL offers fast connections to Python, R, C++, C#, MATLAB, and Java, while maintaining your model in its original, readable form.
Master the AMPL language and system quickly with our introductory materials, examples, and documentation. The AMPL book provides a complete tutorial introduction (and it's great for teaching, too).
Extensive documentation for newcomers and experts alike. Learn how to install, use, integrate and deploy AMPL models and applications. Read the docs now. 
Count on our team to help you in all stages of application building. Our technical staff provides expert advice on AMPL, solvers, and optimization, and our consulting service can help you build and integrate your models.
Join the conversation in our discussion forum. Our expert technical support team frequently provides new content and answers your questions. 
Trusted in over 400 university departments and research laboratories throughout the world.
AMPL is cited by over 1800 papers in research journals and proceedings indexed by Web of Science. This visualization of the research fields of 400 citing articles since 2016 gives an indication of the breadth of the work represented:
AMPL offers a variety of licenses to facilitate the use of mathematical optimization within the academic community. 
Get started with your academic license
We are proud to support academic researchers and the growth and development of mathematical optimization. We require a simple verification process for modelers to qualify for the academic research licenses.