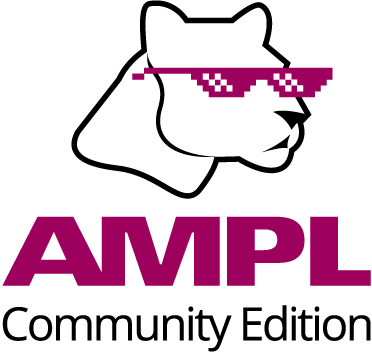 No credit cards - no payments - and your license never expires.
Free, full-powered AMPL for professional, academic and personal use.
FREE. FULL-SIZE. FOREVER.
Prototype, build, pitch, and share with ease - no limitations on variables or constraints.
Use the world's most popular solvers, free with AMPL
Community Edition licenses can connect to open source solvers always, but can only connect to commercial solvers for a 1 time 30-day free trial. For long term commercial solver use you either need to qualify for and request a professional extension or upgrade to a commercial license. 
Frequently Asked Questions
Get in touch or create an account.
We are always happy to help you get started with AMPL. Contact us to tell us how we can help you today.