A simple and straightforward enhanced modeling interface for AMPL users.
The AMPL Integrated Development Environment, IDE, allows for commands to be typed at an AMPL prompt in the usual way. All installed solvers can be accessed directly through the IDE.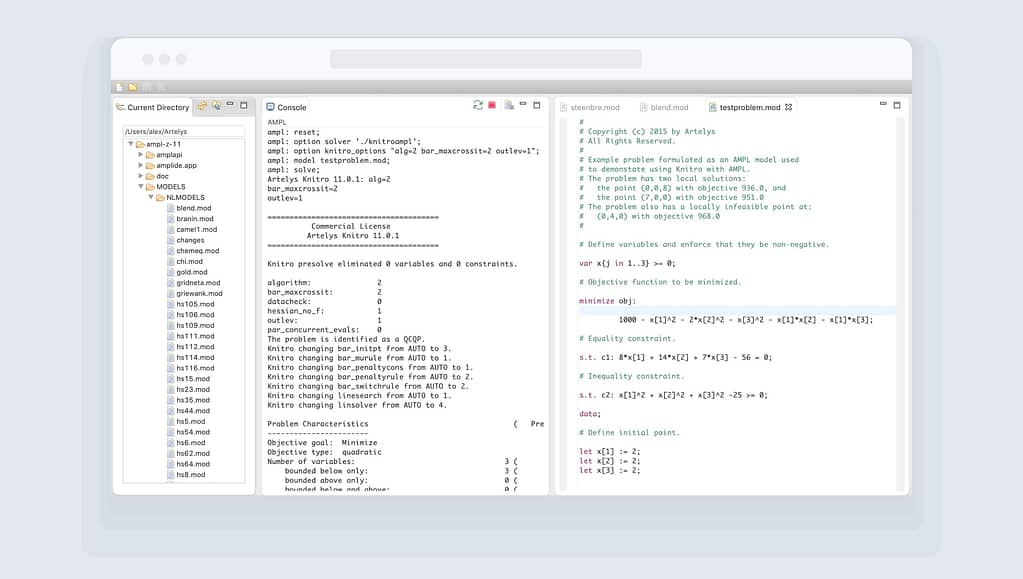 Experience the advantage of the IDE
Supported operating systems
AMPL IDE supports all widely used versions of Windows, Linux and macOS. It is included in your bundle if you pick the version with IDE.
Getting started with the AMPL IDE
* If you have installed the AMPL program but have not yet installed the AMPL IDE, return to the portal to download the bundle with the IDE.
Try AMPL, solvers, and the IDE for free