Take your optimized solutions to the next level.
Consultants  can now connect purchased commercial solvers to a free Community Edition license. Save thousands of dollars, and create better solutions for your clients.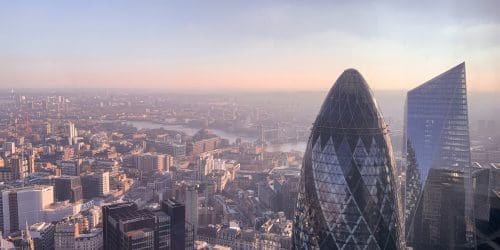 What is AMPL for Consulting?
The AMPL system included in every license and bundle
All AMPL licenses provide you with the powerful optimization system of writing AMPL models with our IDE, allows you to connect your data from databases, spreadsheets and CSV files
AMPL IDE is a ready-to-go visual development environment with built-in controls for optimization model development and testing.
Integrate your optimization models with spreadsheet and relational sources, locally or in the cloud. AMPL's table handlers establish fast connections for data input and result output.
Try out the features of on all the best solvers, without changing your model or data. AMPL's standard interface lets you focus first on modeling and then choose the optimization engine that meets your needs.
Build optimization into your enterprise systems or software products, using AMPL's application programming interfaces. AMPL offers fast connections to Python, R, C++, C#, MATLAB, and Java, while maintaining your model in its
original, readable form.
Extended Function Library
This library extends AMPL with over 300 functions chosen from the GNU Scientific Library, including scientific, statistical, and utility functions of many kinds. Once installed and declared, these functions may be applied to any arguments anywhere in an AMPL model or script.
Master the AMPL language and system quickly with our introductory materials, examples, and documentation. The AMPL book provides a complete tutorial introduction (and it's great for teaching, too).
Extensive documentation for newcomers and experts alike. Learn how to install, use, integrate and deploy AMPL models and applications. 
Join the conversation in our support forum at discuss.ampl.com. Our expert technical support team frequently provides new content and answers your questions. 
Commercial Solver Pricing
Solver Type

Solver Name

Subscription (single-user)

Purchase + Maintenance (single-user)

Linear-Quadratic

COPT

$3,000

$6,000

CPLEX

$4,750

$9,500

Gurobi

Contact Us

Contact Us

Xpress

$4,000

$8,000

Nonlinear

Artleys Knitro

$2,000

$4,000

CONOPT

$2,000

$4,000

LOQO

$1,500

$3,000

MINOS

$1,500

$3,000

SNOPT

$1,600

$3,200

Global

BARON

$2,000

$4,000

LGO

$2,000

$4,000

LINDO Global

$3,500

$7,000

LINDO Global Basic

$2,000

$4,000

Octeract

$4,000

$8,000
Get started with your license
Get in touch – we're here to help! Or create a free Community Edition account to get started right away.